Lufkin's Premier Roofing Contractors
A Female-Owned and Operated Roofing Company in Lufkin, Texas
Lufkin, a quaint and peaceful city known for its charm and natural beauty, remains a haven for unique opportunities and sights. This city is also close to many major cities like Waco, San Antonio, and Dallas, making it an ideal place for about 40,000 people to call home.
Now, unless you're taking a walk to observe the downtown Lufkin murals or visiting the Naranjo Museum of Natural History, you'll need a roof over your head. This is where M and M Roofing comes in.
Our roofers have successfully completed numerous roofing projects in Lufkin over the years. Whether you're in need of roofing services for a commercial or residential property, we've got you covered. With certified and insured roofing specialists like us, you can always expect expertise and quality service.
Call
(936) 259-0501
to
schedule roofing work in Lufkin
.
Top-notch Servicing and Construction for Every Roof
The typical lifespan of a roof ranges between 25 and 50 years. To give your roof the best chance at longevity, you'll want to choose the best roofing contractors in Lufkin–M and M Roofing. Our company is a true master of our craft and unmatched in versatility. Below are just a few types of roofs we service:
Give Your Lufkin Property the Consistently-Fresh Look
M and M Roofing is Lufkin's local roofing expert. We are all about giving your home or business the roof it deserves. Our team understands the unique beauty of Lufkin, and we're here to make sure your roof holds up to it. Our company provides a wide range of top-tier services, including:
Free Roof Inspection: We must inspect your current roof to understand your needs. We look out for signs of leaks, rot, and damage. This can help you avoid costly leaks in the future. All you need to do is call us at (936) 259-0501 to book an appointment, and we'll send over one of our Lufkin roofing contractors. The best thing about this is that it's totally free!
Roof Installation: Your roof is your building's first line of protection against the elements, and you should leave installing it to the best roofing company in . We offer affordable roof installations without reducing the quality of our roofing materials. With the option of different roof styles, you can choose one that fits your style and budget while remaining practical.
Proactive Roof Maintenance: Prevention, they say, is better than cure. Our roofing maintenance processes keep your roof in Lufkin looking as good as new. We upgrade roof parts, fix damaged flashing, replace missing tiles or shingles, and take other preventive measures to avoid future issues and ensure longevity.
Roof Repair: Your roof's upkeep is vital. We're your go-to experts for Lufkin roofing repairs when it shows wear or damage. We ensure timely, reliable services, quickly restoring your family's comfort. Have a leak? Our skilled contractors can quickly find and patch it.
Roof Replacement: If you're looking to sell an old building with a severely damaged roof or fortify your current roof against adverse weather, you may be due for a roof replacement. A new roof can take your building to a new level and increase its value. We offer only the best and can give you a roof worthy of your home or business. Call (936) 259-0501 to book an appointment today!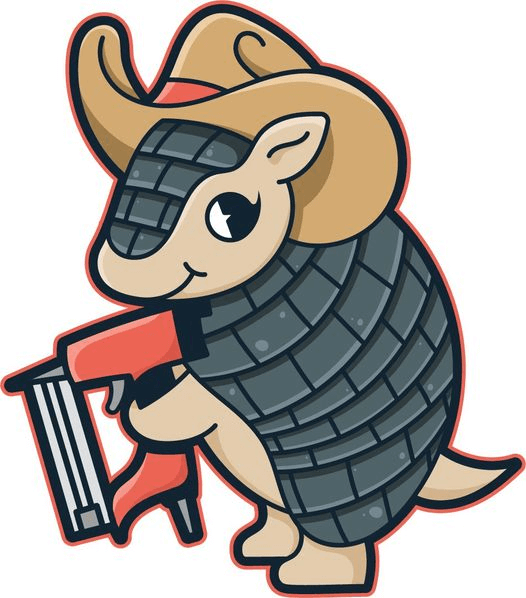 When it comes to maintaining, repairing, and installing roofs, you can't go wrong with M&M. To see our skills firsthand, check out our reviews on Google.
Your Go-To Roofing Experts in Lufkin
At M and M Roofing, we provide more than just roofing services. We go the extra mile to guarantee our client's comfort in Lufkin. Before starting your roofing installation, we ensure everything is up-to-code and approved by Lufkin's engineering department.
Also, as a cutting-edge roofer in Lufkin, we have technology available to ensure your roof's durability, function, and aesthetics. More reasons why so many people in Texas trust us with their roofing service include:
On-Time Project Completion: We are known for our time efficiency. We understand the importance of keeping your project on schedule. Our expert roofers guarantee swift project completion, avoiding unnecessary delays and ensuring a solid, functional roof. If a problem arises during Lufkin roofing replacement, we'll quickly inform you and keep you apprised of the situation.
Quick Response and Optimum Customer Service: We promise to always communicate promptly. We understand the value of your time, and our top-notch office team ensures that your emails and inquiries are met with rapid responses. Just give (936) 259-0501 a ring to see this for yourself.
Guaranteed Satisfaction: Our commitment goes far beyond words. With competitive prices, superior materials, and a relentless pursuit of excellence, we're here to make your vision a reality. We guarantee your 100% satisfaction. If our Lufkin roofing business falls short in any way, we'll do everything we can to set things right.
We are so confident in our ability to impress you that all of our roofing inspections come free of charge. In other words, there's no risk in giving M and M Roofing a shot at installing or maintaining your roof.
Contact M and M Roofing TODAY!
If you are looking for a roofing contractor in Lufkin, call M and M Roofing at (936) 259-0501 today! We will happily answer any of your questions and provide you with a free consultation.
Gain access to a team of highly skilled and qualified roofing specialists willing to meet your commercial or residential roofing needs. Your satisfaction is our ultimate goal, so don't hesitate to reach out—your perfect roofing solution is just a call or click away.
Job Gallery