Expert Roofing Contractors in Nacogdoches
A Distinguished Roofing Company in Nacogdoches, Texas
Right in the heart of East Texas stands the oldest town in the state, one oozing charm and hospitality. Walking through the red-brick streets of this beautiful city is almost like taking a walk through time.
Nacogdoches has it all: antiquing experiences, Victorian houses, amazing Texas BBQ, beautiful parks and trails, and—even better—access to M and M Roofing. We've got you covered if you're searching for a Nacogdoches roofing contractor.
In due time, every roof will need maintenance, repair, or upgrading. Luckily, our experts have successfully completed numerous roofing projects since we opened our doors in 2022. With certified and insured roofers like us, you'll never have to go another day with a damaged or faulty roof.
Call
(936) 259-0501
to
schedule roofing service in Nacogdoches.
Choosing the Right Roof Type for Your Nacogdoches Property
Most roofs don't make it past the first two decades, so you must choose the best fit for you. M and M Roofing offers affordable roofing services in Nacogdoches for different types of roofs, including:
The roofing material you choose can substantially impact its longevity and your home's or business's aesthetics. Trust M and M Roofing to guide you towards the ideal roofing solution for your Nacogdoches property. To initiate the process, contact us at (936) 259-0501.
Our Roofing Services Offered in Nacogdoches
At M and M Roofing, We love giving local homes and businesses in Nacogdoches solid roofs that capture this historic town's essence. We know the ins and outs of Nacogdoches, and our mission is to ensure every property we work on feels like a true part of this community. Below are a few services we offer:
Roof Inspection: To offer you tailored roofing service in Nacogdoches despite the age of the building, we have to perform an inspection. During this visit, we'll inspect your roof for signs of damage and take measurements. All you need to do is call us to book an appointment, and our team of roofing specialists will be there in two armadillo rolls. Note that this part of the job is ALWAYS free.
Nacogdoches Roof Installation: Our affordable roof installations are built to last in the Texas weather. We offer different styles so you can find the one that fits your budget and keeps your home cozy and dry. Trust us for a sturdy, stylish roof in Nacogdoches. From flashing to decking, our local roofing company can handle it all.
Roof Care and Maintenance: Nacogdoches weather can be unpredictable, and your roof will inevitably face the brunt of it. At M and M Roofing, we're here to ensure our roof stands strong come rain or sunshine. We are your Nacogdoches roofing maintenance specialists, and you can trust us to keep your roof up-to-code, safe, and sound.
Roof Repairs: If your roof shows signs of wear and tear or suffers unexpected damage, you'll need a team of skilled professionals to restore it to its former glory. We are your go-to experts for roofing repairs in Nacogdoches. We're committed to providing all our clients with prompt and reliable repair services.
Roof Replacements: When it's time for a change, your old roof can be transformed into something new. At M and M Roofing, we provide top-tier solutions to give your home or business a roof that stands the test of time. Call M and M Roofing to book an appointment for Nacogdoches roof replacement.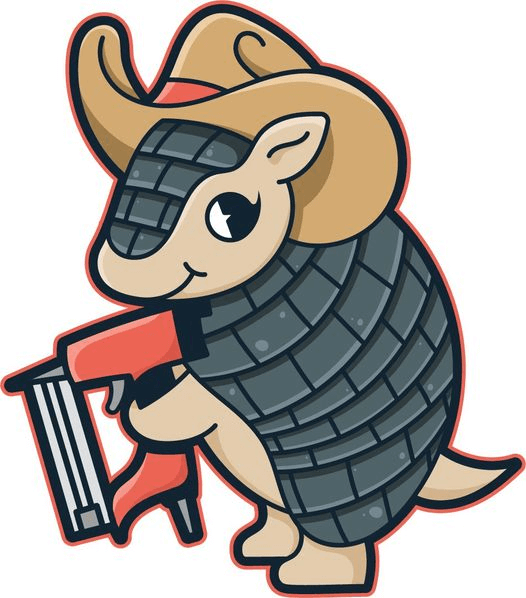 Selecting the appropriate roofing material is crucial for boosting your home or business's visual appeal and resilience. M and M Roofing is your trusted partner in identifying the optimal roofing solution for your Nacogdoches property. To get started, call us at (936) 259-0501.
Why We're the Best Roofing Company in Nacogdoches
We are all about our clients and make everything about the roofing process easy and smooth. All activities are signed off by the engineering department of Nacogdoches. This old community has stunning homes and buildings; we believe every roof should match that charm.
We are the top roofing contractor in Nacogdoches, and our dedication speaks for itself. Below are other reasons you should rely on us to keep you and your family comfortable:
Variety of Roofing Options: We offer full consultations and stay in contact until you find the perfect roof in Nacogdoches. Every project is custom-tailored to your specific needs and wants.
Prioritized Customer Service: Tired of Nacogdoches roofing companies that don't answer the phone! Then, choose Nacogdoches. Our dedicated office team will always respond quickly to your emails and inquiries.
Swift Project Completion: As your Nacogdoches roofing experts, we get the job done in record time. With no prolonged breaks or rookie mistakes, we strive to always meet our deadlines. If something comes up, we'll inform you and give you alternate options.
Guaranteed Satisfaction: Our cutting-edge processes and quality materials mean we meet your expectations. We won't rest until your vision becomes a reality. If there's an issue with any work we do, call (936) 259-0501 and take advantage of our 100% money-back guarantee.
Make M and M Roofing Your Go-To Nacogdoches Roofer
Are you looking for professional roofing services in Nacogdoches? You can call us at (936) 259-0501 to have world-class roofers at your service. Like our mascot, Roofus, the products we install are designed to stand the test of time.
Our team comprises true roofing professionals who do not rest until they meet your commercial or residential roofing needs. Your satisfaction is our ultimate goal, so don't hesitate to reach out—your perfect roofing solution is just a call or click away.
Job Gallery