Residential and Commercial Roofing in Livingston
A Female-Led Roofing Company in Livingston
With a population of roughly 6,000, Livingston, Texas has always been a tight-knit community, yet it still remains very welcoming to others. As a resident or a visitor, you can take time to enjoy the numerous outdoor activities and many parks the city has to offer without a care in the world.
Over the years, M and M Roofing has served its sophisticated and loving clientele in Livingston, and just like the amazing city, our services are open to everyone with roofing needs. You can contact us if you face minor leaks or experience full-blown roof damage. We would set up a convenient free roof inspection, and afterward, our experienced team would take great care in performing the work needed.
Call
(936) 259-0501
to
schedule roofing service in Livingston.
Premier Roofing Solutions in Livingston
In Livingston, every property, from homes to businesses, deserves a roof that stands the test of time. As your trusted roofing specialists, we're dedicated to crafting roofs that provide protection and add value to your property. Our services are tailored to meet your unique needs, including:
Complimentary Roof Inspection: To maintain our standard of excellent roofing services, we need to thoroughly inspect your roof. This way, we meet your roofing needs completely. Just give us a call, set a date, and our dedicated roofing team will arrive promptly for a comprehensive inspection.
Expert Roof Installation: Your roof isn't just a structure; it is your building's first line of protection against natural elements in Livingston. We offer affordable solutions without compromising the quality of our roofing materials. With various styles to choose from, you'll find a custom roof that seamlessly blends with your style while providing functionality.
Proactive Roof Care: Everyone with a roof should subscribe to preventive roofing maintenance in Livingston. From tweaking components to addressing potential problem areas, we at M and M Roofing are professionals at nipping issues in the bud with meticulous maintenance.
Roof Restoration and Repair: Have an old roof or severe weather damage? We've got you covered. At M and M Roofing, we focus on quick yet thorough repairs, ensuring your building remains protected and your roof is restored. Call (936) 259-0501 to schedule roof repair in Livingston.
Comprehensive Roof Replacement: Are you selling an old property or need to replace a worn-out roof? Then, our roofing replacement services are just what the contractor ordered. At M and M Roofing, we deliver top-quality roofing solutions, ensuring your property has a roof that accomplishes everything you want.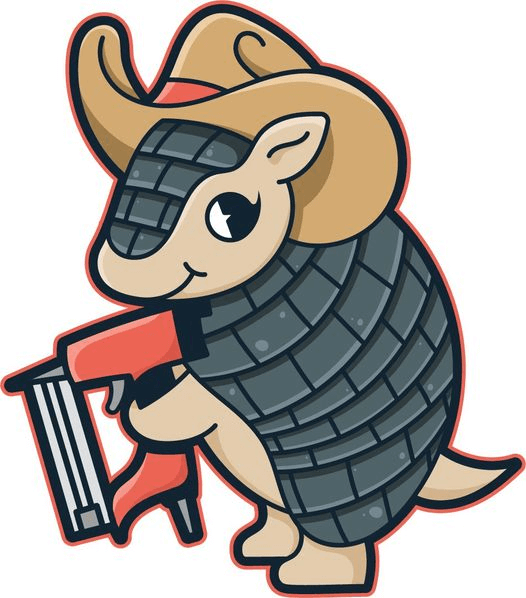 Roofing Solutions Fit for Livingston's Uniqueness
Livingston, known for its location on the shores of Lake Livingston, has a rich history and ample natural beauty. And your roof should complement these surroundings. At M and M Roofing, we offer guidance in making the best roofing choice for your Livingston residential or commercial building. Materials we install and service include:
Elevating your home or business's visual appeal and resilience means picking the right roofing material. Let M and M Roofing guide you in identifying the ideal roofing solution for your Livingston property. Embark on this journey by calling us at (936) 259-0501.
Why Choose M and M Roofing as Your Premier Roofing Contractors in Livingston?
M and M Roofing is more than just a roofing company in Livingston; we're your dedicated partner in ensuring your comfort every step of the way. Our commitment is to ensure that your city's beautiful buildings have roofs that match their charm with strength and durability. Our unwavering passion and dedication to delivering nothing but the best to our clients sets us apart.
We also always ensure that, prior to starting, everything is up-to-code and approved by Livingston building standards. More reasons why we should be your chosen roofing contractors include:
Diverse Roofing Choices: Our specialists work closely with you, providing comprehensive consultations to help you select the perfect roofing material. It's the same diverse blend that Livingston offers, and we're here to ensure your roof seamlessly becomes a part of it.
Customer-Centric Approaches: Livingston values community, and we're no different. Expect quick responses to your emails and inquiries from our efficient, dedicated office team.
Fast Service Completion: Just as Livingston continues to evolve without losing its essence, our roofing specialists take pride in delivering projects with remarkable speed. There are no unnecessary delays or errors, just a commitment to our time estimates, ensuring you have a fully functional roof in no time.
Guaranteed Satisfaction: Your satisfaction is our priority, and we guarantee you will receive only excellent roofing services in Livingston. Just as visitors are drawn to the serene views of Pedigo Park, we aim to make your building an attraction.
Make M and M Roofing Your Choice TODAY!
Do you need professional roofing contractors in Livingston that make the entire process easy and straightforward? Well, M and M Roofing checks all your boxes. Call us today at (936) 259-0501 to have world-class roofers at your service.
At M and M Roofing, our team of dedicated specialists embodies the spirit of Livingston—skilled, passionate, and committed to excellence. Whether it's a cozy residential haven or a bustling commercial space, your roofing needs are covered. We aim to ensure your property has a roof and is a signature Livingston landmark.
Job Gallery