Your Go-To Roofing Contractors in Center
A Top-notch Roofing Company Serving Center, Texas
Center, a city whose name comes from its location at the midpoint of Shelby County, is well-known for its vibrant and remarkable community. There's always something happening at the beautiful downtown square right or the Windham Civic Center.
Pageantry is also quite popular in this city, and just as every winner deserves a crown, the buildings deserve befitting roofing services. This is where M and M Roofing comes in. We're your best bet at crowning your residential or commercial building with the durable and beautiful roof it deserves.
Our roofing specialists have successfully completed numerous roofing projects in Center, and with certified and insured roofers like us, your roof installation or replacement will be a breeze.
Call
(936) 259-0501
to
schedule Center roofing service.
Elevate Your Center Property with the Ideal Roof
You need to choose a roof that safeguards your property and resonates with your home and Center's character. At M and M Roofing, we offer tailored roofing solutions that cover a wide array of different materials:
The roofing material you choose can substantially impact its longevity and your home's or business's aesthetics. Trust M and M Roofing to help you find the perfect roofing solution for your Center property. To begin, contact us at (936) 259-0501.
Experience Center's Finest Roofing Services with M and M Roofing
Center's historic charm is exemplified by landmarks like the Shelby County Courthouse and its bustling square. And your roof should resonate with the amazing local architecture. At M and M Roofing, we aim to reflect that unique character in our Center roofing services:
Free Roof Inspection: Our journey to provide you with the perfect roofing solution in Center begins with thoroughly inspecting your existing roof. During this assessment, we identify current issues and preempt potential leaks, damage, and other concerns. All you need to do is call us to book an appointment. The best thing about this is that it's totally free!
Quality Roof Installation: We offer cost-effective roof installations with various style options, combining aesthetics with practicality to suit your taste and budget, all tailored for the climate in Center. When it comes to new roofs in Center, we only provide top-notch solutions.
Efficient Roof Maintenance: A stitch in time saves nine. Maintenance is necessary, as it prolongs the life of your roof while preserving its beauty and integrity. Our well-curated method for Center roofing maintenance preserves the beauty and integrity of your roof.
Prompt Roof Repair: Is there a leak in your roof? Did a recent storm take off a few shingles? Our experienced roofing team is ever ready, providing swift and reliable roof repair. From small patches to flashing repair, our Center roofing contractors are here to serve.
Complete Roof Replacement: Just as Center's Square has seen rejuvenations over the years, a fresh start is sometimes the best course. Whether it's an older building needing a new lease on life or a contemporary building needing a revamped look, our Center roof replacements ensure your property stands out.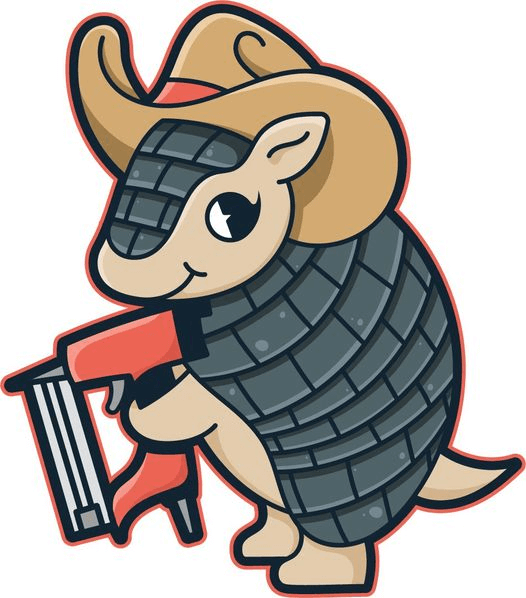 Your Tested and Trusted Roofing Experts in Center
At M and M Roofing, we place YOU at the 'center' of everything we do. Your comfort is our top priority, and we're here to guide you through the entire roofing process. Before we start, we take the necessary steps to get the necessary approvals from the city. What truly sets us apart is our relentless passion for delivering top-tier services, as strong as the towering pine trees that surround Center's landscape.
More reasons to make us your go-to roofing contractor in Center:
Swift Project Execution: Just like everything in Center, we move fast. No unnecessary breaks or errors—we stick to our timelines, guaranteeing a fully functional roof at the end.
Custom Roofing Options: We believe in staying close to you and paying attention to your needs. Our roofing specialists engage in detailed consultations and tailor your roofing plan to perfectly match your style.
Unmatched Satisfaction: We're not just in the business of roofing; we're in the business of realizing your vision with top-quality materials and equipment. If you are dissatisfied for any reason, we'll do what we can to make it right. That's why we provide a 100% satisfaction guarantee.
Exceptional Customer Care: In a world that's constantly on the move, we're here for you. Our dedicated office team ensures your calls are answered, while our swift email responses keep you informed. You can trust our Center roofers for superior customer service in roofing.
Contact M and M Roofing for All Your Roofing Needs
Seeking top-notch roofing services in Center? Look no further. Simply submit a form or call (936) 259-0501 to engage with our seasoned roofing experts.
Equipped with a blend of expertise and dedication, our team is always ready to handle your commercial and residential roofing needs. We prioritize your satisfaction, and every project we undertake reflects that commitment. Don't delay! get professional Center roofing services by booking a free roofing inspection and assessment TODAY!
Job Gallery